THE VISION
Welcome to the place where abundance in life flows. Bukit Sion (Mt.Zion), as Isaiah 2:3 declares, is the place of true knowledge, where the wisdom of God originated. As a Christian school, this is the vision that burdens our heart for our future generation: to see our children growing in the knowledge and the wisdom of God.

" Grow Together in One Heart "
Our Mission : " To provide all students with the opportunity to GROW together and to reach their full academic, physical, social, emotional, and spiritual potential. We believe that this will enable our students to develop into joyful, caring and responsible citizens respecting themselves, others, and the environment. "
Why Bukit Sion ?
A Place That Relies on God
"Train up a child in the way he should go, and when he is old, he will not depart from it." (Proverbs 22: 6)
Commitment to Excellence
Knowledge + Character = Excellent.
"More learning, less teaching"
Qualified Teachers
We offer the Cambridge Professional Development Qualification, CICL&T (Cambridge International Certificate Teaching & Learning).
STEAM-Focused Education
To sharpen students' critical thinking, inquiry, perseverance, encourage innovation and creativity, communication skills.
Holistic Approach
This approach focuses on the whole child, encouraging the development of their physical, social, individual and spiritual needs.
Individualized Teaching
We recognize that each learner is unique. Our teachers work as a team to maximize every student's potential.
Cambridge Curriculum ++
Cambridge International Programs form the core of our curriculum, our school offers national subjects as well.
Safe Learning Environment
All facilities are built with high standards, fulfilling the needs of our educational system.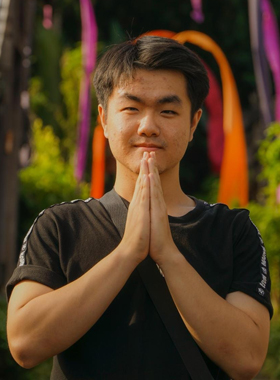 Reino Joseph Setyawan
is currently enrolled in the Computer Science and Engineering program at Sejong University in Seoul, South Korea, with an 80% scholarship.
My journey with Bukit Sion has equipped me with exemplary knowledge in Math and Science, which has greatly assisted my pursuit of a bachelor's degree in computer science. Furthermore, the school provided me with excellent communication and organizational skills, as well as valuable teamwork.

In addition, becoming a part of OSIS helped substantially with workload and time management. Moreover, the school's conducive English-speaking environment prepared me for the diverse student and faculty relations in university. All these experiences allowed me to secure a scholarship at my university.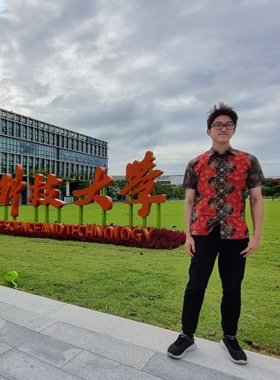 Adelbert Reinhard Riang
is studying Robotics Engineering at Southern University of Science and Technology in Shenzhen, China on a full scholarship.
I can't thank the teachers of SBS enough for all the support they have given me throughout my years as a student and an alumnus.

The essence of SBS is reflected in its supportive teachers. Whether you are a current student or even a graduate, teachers would not treat you differently and are willing to provide guidance.

The teachers have assisted in writing me recommendation letters and guiding me in writing my personal essays. That being said, the relationships I have built and maintained with the teachers of SBS have been crucial to helping me secure my university of choice.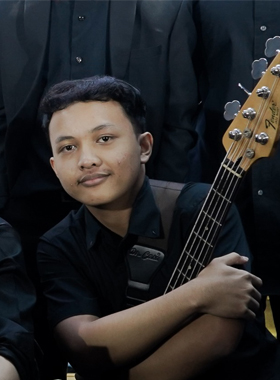 Joshua Lambano
mahasiswa Universitas Indonesia fakultas Akuntansi (KIPK).
Secara pribadi, Sekolah Bukit Sion terasa sedikit 'berbeda'. Saya datang dari luar kota untuk masuk ke sekolah internasional ini. Yang paling saya sukai adalah pendekatan guru terhadap pembelajaran. Mereka modern, adaptif, dan terbuka terhadap murid. Mereka membuat pembelajaran menarik dan memberi murid kebebasan berpendapat. Ini memperkuat hubungan kami dengan sesama murid dan guru.

Saya bersyukur dan berterima kasih kepada para guru yang telah mendidik saya, karena walaupun baru beberapa bulan di dunia perkuliahan, bekal yang saya bawa dari SBS sangatlah berguna dalam menghadapi dunia yang baru.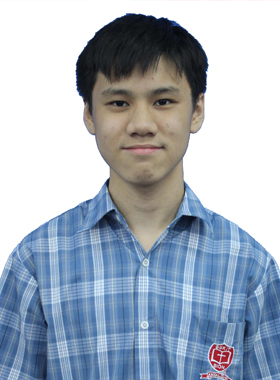 Kevin Tandian
is enrolled in the interdisciplinary program of Computer Science and Electrical Engineering at National Tsing Hua University in Taiwan, supported by a full 100% scholarship.
I'm Kevin Tandian, currently a second-year student at National Tsing Hua University, Taiwan, majoring in the interdisciplinary program of Computer Science and Electrical Engineering. I graduated from Bukit Sion in 2022. Bukit Sion holds a special place in my heart, thanks to its dedicated teachers who genuinely care about their students' success. Their unwavering support and guidance have been invaluable, and I'm deeply grateful.

For the current students at Bukit Sion, I am telling you that university life is not easy, but if you take it one step at a time, you can overcome any challenges. Remember to continue to study hard.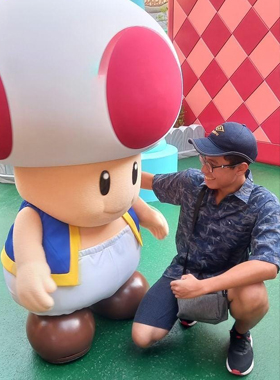 Kenji Dustin Wanibe
is a law student in Universitas Tarumanegara, supported by a full scholarship.
During my time in Bukit Sion high school, I wasn't the most disciplined student. I often sought excitement or engaged in other activities. I owe much of my success to the school and dedicated teachers, who helped me maintain good grades, even when my attitude was less than perfect.

I realized their guidance would benefit me. Scholarship requirements can vary, so for high achievements, prepare to make sacrifices, study, and stay motivated. Remember to appreciate the support from your school and teachers, and avoid complacency in your efforts.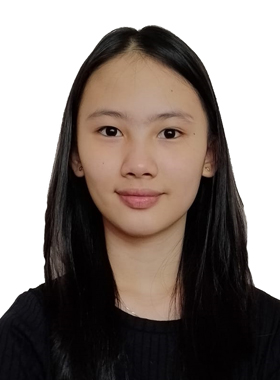 Hannah Hope Hendrata
a recipient of the ASEAN Scholarship for Indonesia AY2024.
I want to express my sincere gratitude to the teachers for their unwavering support. I admire them and aspired to bring out my potential with the many tools they have given me. Bukit Sion's many opportunities to showcase talents are invaluable.

I love the bond between teachers and students more than titles; it's genuine care, like family. Being in Bukit Sion School has taught me friendship, independence, responsibility, teamwork, and shaping who I am today. Without the teachers and friends, I wouldn't be here, cherishing these memories.
Latest News

Open Enrollment 2024-2025
Enrollment process in Bukit Sion School starts as you purchase the applicant form (online).