C

AMBRIDGE

L

EARNER
Cambridge learner attributes, we develop not only content knowledge but also skills needed for the 21st century. We help learners to bridge the gap to the next stage of education and the world of work. "More learning, less teaching"
Confident in working with information and ideas - their own and those of others.
Responsible for themselves, responsive to and respectful of others.
Reflective as learners, developing their ability to learn.
Innovative and equipped for new and future challenges.
Engaged intellectuality and socially ready to make a difference.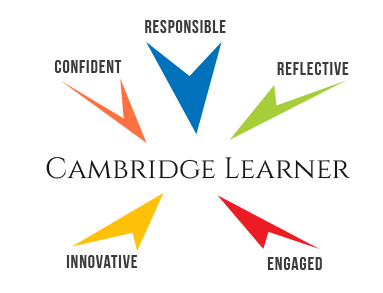 O

UR

C

URRICULUM
As an SPK (Satuan Pendidikan Kerja Sama) school, we adopt the Cambridge International O, AS and A Levels in order to promote conceptual learning and accommodate our motto.
"More Learning, Less Teaching"
We believe learning is a result of thinking, not merely acquiring information. Thus, we strive to stimulate students' curiosity and develop their critical thinking skills. That is how we assist our students in becoming successful learners.